We believe in leading by example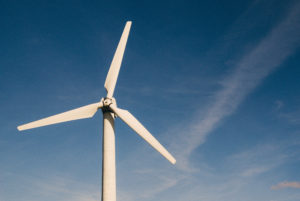 Our commitment
4Pillars believes in leading by example when it comes to business sustainability. We have identified a range of actions to help minimise the impact of our business activities on the environment. These actions will be implemented and reported against at the end of each financial year. Summary reports will be made available on this webpage.
4Pillars will continue to evaluate, revise and refine our sustainability plan as the business grows and develops, to ensure all relevant environmental aspects are addressed.
---
4Pillars' sustainability plan 2019-20
Objective
Minimise, as much as possible, the direct and indirect impacts of 4Pillars' business activities on the environment.
Actions
Energy
100% of the greenhouse gases emitted due to electricity used by staff will be offset through an accredited and reputable provider.

Public transport will be used where appropriate and where it does not impact on client requirements.

100% of the greenhouses gases emitted due to unavoidable private vehicle transport will be offset through an accredited and reputable provider.
Administration
Paperless office – all internal business documents will be held in digital format only. This includes publications, records, notes etc. Backup documents will also be digital.

Client documents and products will be digital by default. Printed documents will only be provided on client request.

Any printed documents requested by clients will be printed on 100% post-consumer paper.
Finance
All business accounts will be held with Bank Australia, unless suitable financial products are only available via another provider.
4Pillars' preferred superannuation fund is Australian Ethical Super, which is Australia's only super fund dedicated to positive, competitive, ethical investment. All staff will be encouraged to select that provider.
Biodiversity
10% of 4Pillars' after-tax profits will be donated to the Australian Wildlife Conservancy (or an equivalent charitable organisation) to support protection of our unique plants, animals and ecosystems.
Social responsibility
Support for reconciliation with Aboriginal and Torres Strait Islander peoples – reports and publications for projects that involve fieldwork will include an acknowledgement of country, where appropriate and agreed to by the client.

4Pillars will work with non-profit organisations on a pro bono basis whenever capacity allows. 4Pillars will aim to complete at least one pro bono project each year.
Reporting
4Pillars will report on our implementation of the actions above at the end of each financial year. Reports will be made available on this webpage. Where figures related to actions are commercial-in-confidence, they will not be provided; instead, a qualitative discussion of performance against that action will be included in the report.
If the report identifies opportunities for improvement in the actions or their method of implementation, the sustainability plan will be revised.